| | | |
| --- | --- | --- |
| | USES AND SOCIETY | |
Cinema is a good way of telling about the uses and the social changes of Cefalù.
A collection of old advertising posters and playbills is worth-noting. This bears evidence of the social and use changes of Cefalù over the years. Earliest pieces date back to 1920 and are striking for their simplicity, especially when compared with today's ones.
Cefalù has been the set of numerous important films, such as "Vacanze d'amore", produced by the Prince Alberto Alliata in 1953, "A ciascuno il suo", in 1967, and the 1988 Oscar Tornatore's "Nuovo Cinema Paradiso". The sea, the port, the deserted house were the background of that moving story.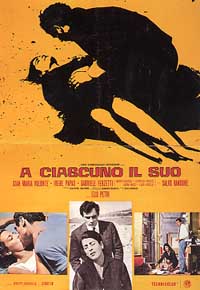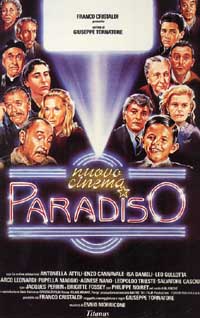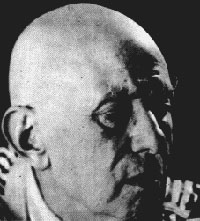 The amazing picture of this beautiful city is completed by the story of a picturesque English man who had been living in Cefalù in the earliest decades of 1900: Edward Alexander Crowley. This exceptional personage, had a vision in is teen years, of a wizard who dictated him a text, to be the 'Law Book', containing the elements of a new personal religion. In 1920 Crowley set out to Cefalù to found the so-called Thelema Abbey, an event that was to considerably upset the quiet life of the city. Some of his extreme and unusual - at least in this area - rites, like forcing "infidel" women to stay naked on the beach or tied up to some jut in the rock for some time, were what most troubled Cefalù people, who started persistently urging the public authority to turn the "new" prophet out of town. What happened soon.
A 1645 work of Benedetto Passafiume contains an engraving, of a great value, since it offers a suggestive and particular view of the city.
The engraving shows many of the essential elements of Cefalù, from the magnificent Cathedral, to the city walls, from the Osterio Magno to the Monastery of Santa Caterina, today housing the Municipality offices, and up to the Monastery of San Domenico, standing under the famous Rock.